If you are looking for ways to decorate the venue for a special occasion, flowers may be the best option for you. They are a versatile alternative, as they are fit for a huge variety of events, such as weddings, birthdays, or funerals. It's up to you to choose how you want to use them, but it's never a bad thing to get some help along the way.
Many people just go to the florist shop, buy fresh flowers, and arrange them randomly when they get home. Even if they don't look that bad when you do it, you will get way better results if you hire a florist or floral design services. The problem with that is that many people confuse those terms and don't know when they should hire each option.
If you wonder what the difference between a florist and a floral designer is, we are here to help you. Read on to learn everything you need to know about the matter and which option suits your situation best!
We can also help you if you are looking for a flower delivery service. The only thing you need to do is call us to tell us what you need and let us know the location where you need the delivery.
What Is a Florist?
Florists are professionals who focus on selling all kinds of flowers, plants, and other related gift products. You can buy specific flowers and ready-made floral arrangements from them. That includes bouquets. They often work at flower shops or in the floral department of a regular store.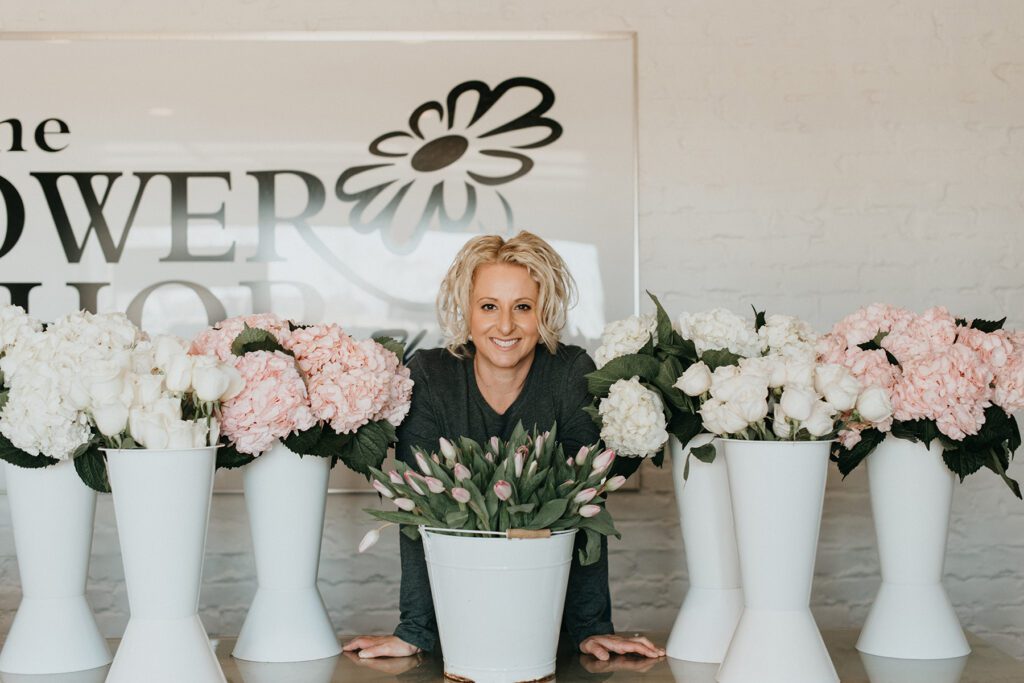 People can hire a professional florist to make floral arrangements for special events or just for everyday, to make someone smile. If you have any questions about the types of flowers you should buy for each event and how to take care of them, florists will be able to help you answer them.
What Is a Floral Designer?
Although many people don't know it, there are several differences between the things you can hire a floral designer and a florist to do. What does a floral designer do? They create custom arrangements and designs for specific celebrations or special events. Many people even call them artists.
Instead of showing ready-made flower arrangements, they will ask you what you want for the specific occasion you need the flowers for and will make a plan to decorate the whole place with them. You can hire an independent floral designer or look for one in an event planning company.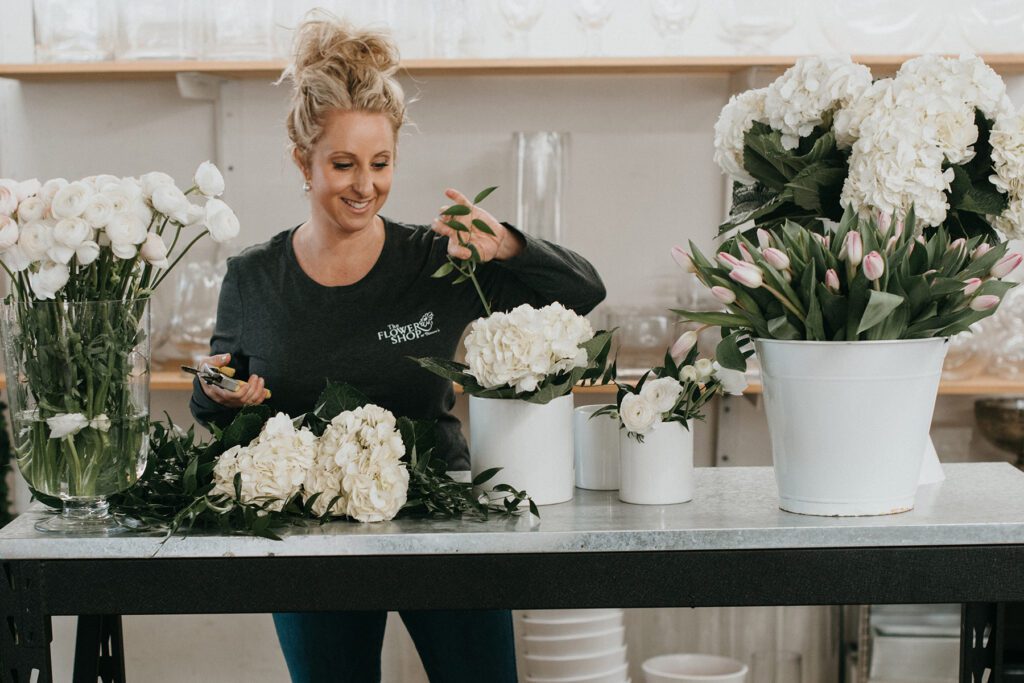 Floral designers need to know different floral design techniques to be able to adapt the products they offer to the event you hire them to decorate. Besides that, they also have vast knowledge about many flower varieties, textures, and colours. That helps them know what type of flower may work best for your special occasion.
Which Is Better for You?
Now that you know the differences between a floral designer and a florist, you may have an idea of when you should hire each of them. Regardless of that, we want to explain that to you to make sure you hire the right option for the event you are organizing.
If you are looking for ready-made floral arrangements you will buy from the florist shop and take to your place, a florist should be enough for the job. The range of stock design styles they have will depend on the company you hire, but all of them should have a decent range of flowers available.
You can also buy plant materials from them. The flower arrangements that florists make depend on the type of event you are hosting. They can have several options for you or make one to suit your needs.
Many florists focus on specific projects. You should, for example, hire a wedding florist if you are hosting a wedding since even if professionals know many things about flowers, those kinds of events are their specialty. That doesn't mean other retail florists won't be able to help you, but they may not have as much experience as wedding experts.
If you, on the other hand, want someone with a high level of design skill who can arrange custom sets of flowers for the event on your special occasion, floral designers are the ones for you. They have the same knowledge as florists, but they work with planning teams to handle the decoration of the whole event.
You can't hire them to get you ready-made arrangements, as they need to study your request and come up with a decent decoration plan for the event. However, both options should have enough knowledge about how to take care of flowers, the seasonal flowers that work best for each event, and how to make small arrangements.
Benefits of Hiring Flower Delivery Services
Whether you hire a floral designer or a florist, you will need to hire flower delivery services for the event. Not all companies offer that, so you may need to hire a delivery company.
What are the main benefits of doing that? Well, mainly that people with professional training on the matter are taking your flowers to you, which means they know what to do to keep them from getting damaged.
Besides that, hiring flower delivery services will make you save a lot of time and simplify the whole decoration process for you. Even if you end up spending more money than you thought you would, it's all worth it at the end of the day.
Wrapping Up – Get Your Flowers from the Flower Shop!
Now that you know the difference between a florist and a floral designer, you can start looking for different options for the event you are hosting or organizing. Regardless of that, make sure to hire someone who truly is professional and an expert when it comes to flowers. The Flower Shop at Thiessen's proudly serves Leamington, Kingsville, Wheatley and Windsor-Essex County.
If what you need is someone to deliver your flowers, you can always count on us. Contact us today to know all the services we offer and how we can make the whole flower decoration process easier for you. You can hire us regardless of whether you chose a floral professional designer or a florist.