Floristry is an art form that celebrates the beauty of nature and brings joy to people's lives. Whether you are a professional florist or an aspiring flower enthusiast, expanding your knowledge through books can enhance your skills, creativity, and understanding of the floral world.
In this article, we have curated a list of 10 excellent books that every florist should have on their shelves. From design principles and floral arrangements to botanical knowledge and inspiring stories, these books will be your guiding companions on the enchanting journey of floral design.
Here are our top 10 flower book recommendations…
1. "The Flower Recipe Book" by Alethea Harampolis and Jill Rizzo
"The Flower Recipe Book" is an essential guide for florists, combining innovative floral design with step-by-step instructions. Harampolis and Rizzo break down complex arrangements into manageable recipes, demystifying the art of flower arranging.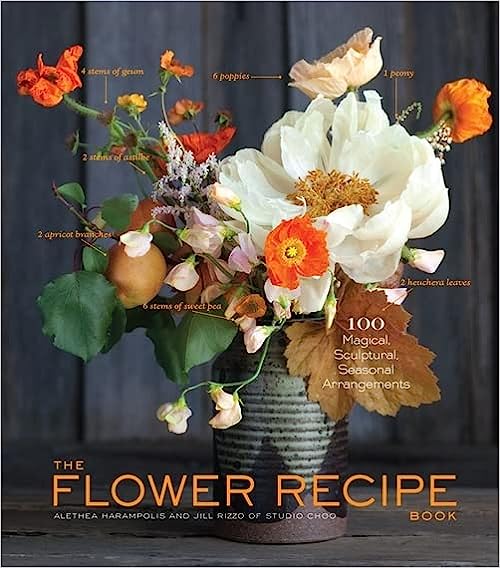 With over 100 arrangements, this book explores many styles, from rustic to modern, using flowers readily available at local markets. Its vivid visuals and accessible language make it a perfect companion for beginners and seasoned florists.
2. "Floret Farm's Cut Flower Garden" by Erin Benzakein
Those dreaming of growing their own blooms can access a treasure trove of knowledge through the "Floret Farm's Cut Flower Garden." Erin Benzakein, a renowned flower farmer, shares her expertise in selecting, growing, and harvesting flowers for beautiful arrangements.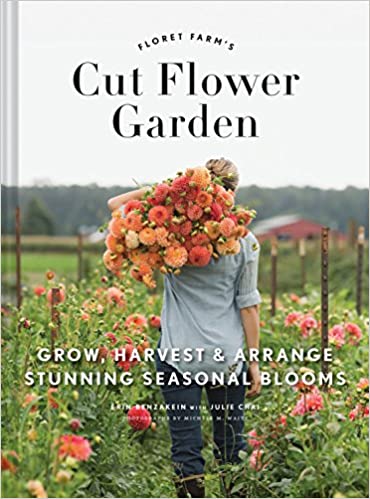 The book includes practical tips on planting techniques, ideal varieties for cutting, and designing stunning seasonal bouquets. Benzakein's personal anecdotes and vibrant photography make this book an inspiring resource for floral enthusiasts who want to cultivate their own garden of blossoms.
3. "The Flower Workshop" by Ariella Chezar
Ariella Chezar, a celebrated floral designer, opens the doors to her imaginative world in "The Flower Workshop." This book acts as a comprehensive guide to creating unique, organic arrangements.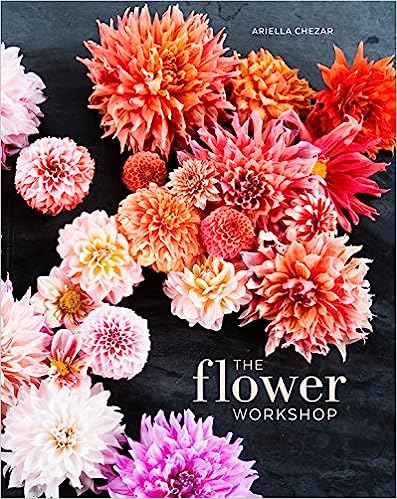 Chezar imparts her wisdom on selecting flowers, using color effectively, and mastering different techniques. With stunning visuals and detailed instructions, "The Flower Workshop" empowers florists to infuse their designs with artistry and personal expression.
4. "Botanica Magnifica: Portraits of the World's Most Extraordinary Flowers" by Jonathan M. Singer
Jonathan M. Singer, an internationally acclaimed botanical photographer, takes readers on a visual journey through "Botanica Magnifica: Portraits of the World's Most Extraordinary Flowers" This captivating book showcases Singer's stunning photographs, revealing various flower species' inthttps://www.amazon.ca/Botanica-Magnifica-Portraits-Extraordinary-Flowers/dp/0789211378ricate details and extraordinary beauty.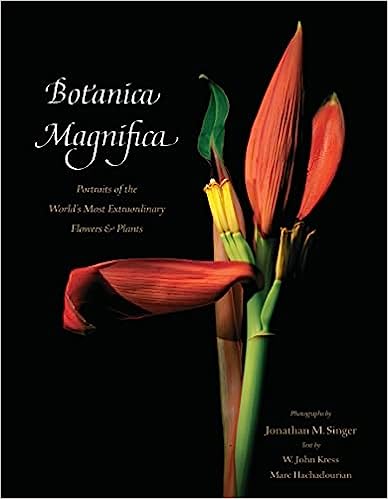 Accompanied by informative text, it offers an intimate exploration of botanical anatomy, capturing the essence of each flower in vivid detail. This book is an absolute masterpiece for florists seeking inspiration and a deeper understanding of their floral subjects.
5. "The Language of Flowers" by Vanessa Diffenbaugh
"The Language of Flowers" is a novel that blends the enchantment of flowers with a compelling narrative. Vanessa Diffenbaugh weaves a tale around the Victorian-era floral language, exploring the meanings and symbolism behind different blooms.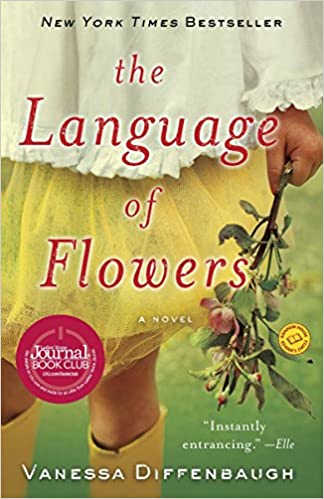 This emotionally resonant story follows a young woman named Victoria, who uses her floral knowledge to navigate life's complexities. Florists often express emotions through their arrangements, so this book provides a unique perspective on the profound connection between flowers and human emotions.
6. "The Flower Expert" by Dr. D.G. Hessayon
Dr. D.G. Hessayon's "The Flower Expert" is a comprehensive reference book covering various floristry aspects. It provides practical advice on choosing, growing, and caring for flowers, as well as guidance on arranging and preserving them.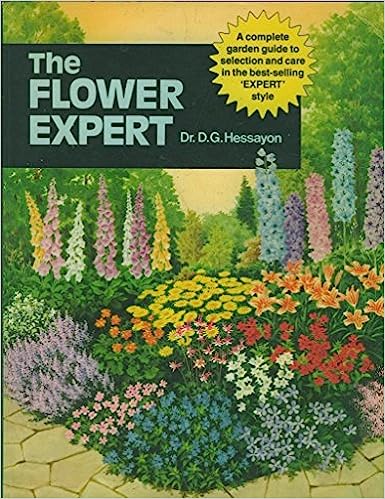 With clear illustrations and concise information, this book is an invaluable resource for amateurs and professionals. Its wealth of knowledge ensures that florists can confidently tackle any challenge they encounter while working with flowers.
7. "The Art of Floral Design" by Norah T. Hunter
"The Art of Floral Design" is a classic textbook that offers a comprehensive introduction to the principles and techniques of floral design. Norah T. Hunter explores the history of floral art, delves into design theory, and provides practical insights into creating breathtaking arrangements.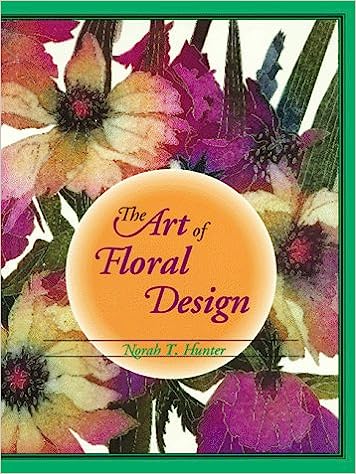 From color harmony to spatial relationships, this book equips florists with the fundamental knowledge necessary to compose aesthetically pleasing displays. Its detailed instructions and abundance of examples serve as an essential handbook for aspiring florists.
8. "Flowerpaedia" by Cheralyn Darcey
"Flowerpaedia" is a unique guide to the language, meaning, and symbolism of over 1,000 flowers. Cheralyn Darcey delves into each bloom's cultural and historical significance, making it an invaluable resource for florists seeking to add depth and intention to their creations.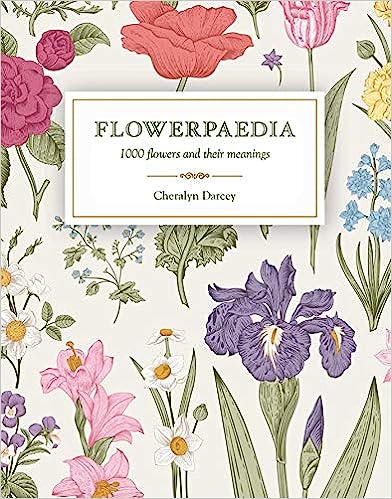 With stunning illustrations and informative profiles, this book unlocks the hidden stories behind flowers, allowing florists to create arrangements that convey specific messages or evoke desired emotions.
9. "The Plant Recipe Book" by Baylor Chapman
"The Plant Recipe Book" extends the concept of floral arrangements beyond traditional cut flowers, focusing on incorporating plants into innovative designs.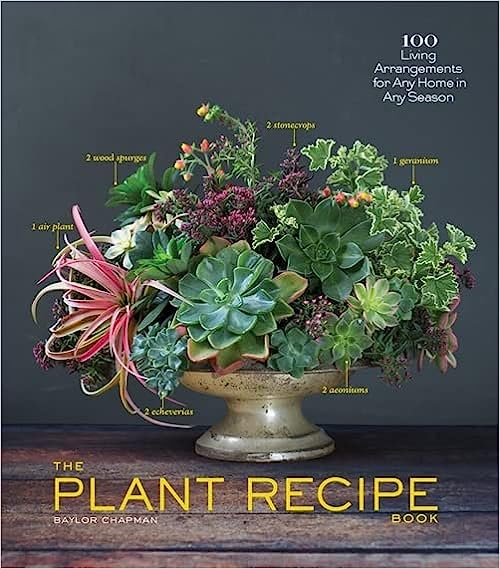 Baylor Chapman showcases a variety of creative plant installations and provides step-by-step instructions for creating them. This book is a valuable resource for florists looking to incorporate living elements into their arrangements, bringing longevity and sustainability to their designs.
10. "The Flower Appreciation Society: An A to Z of All Things Floral" by Anna Day and Ellie Jauncey
Anna Day and Ellie Jauncey, founders of The Flower Appreciation Society, present a charming compendium celebrating the beauty of flowers in "An A to Z of All Things Floral."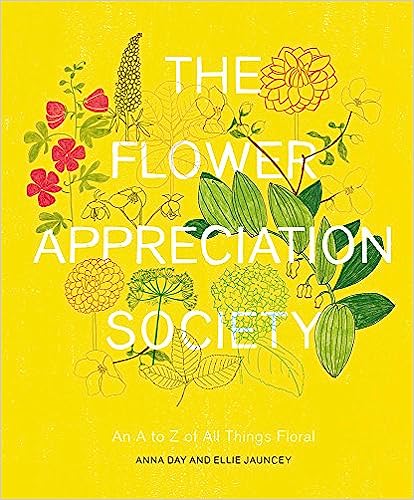 From flower folklore and foraging tips to creative projects and seasonal inspiration, this book is a delightful exploration of all things floral. With stunning illustrations and heartfelt stories, it invites florists to appreciate the magical qualities of flowers and find endless inspiration in their natural wonders.
Finding the Perfect Book for the Florist in You!
Books can inspire, educate, and elevate the art of floristry. The carefully selected books in this article offer a wealth of knowledge, from practical design techniques and botanical expertise to stories that celebrate the profound connection between flowers and human emotions.
Whether you are a novice or an experienced florist, these books will ignite your creativity, expand your floral vocabulary, and guide you on endless possibilities. Pick up these treasures and let the pages of knowledge bloom, enhancing your skills as you create breathtaking floral masterpieces for yourself and your loved ones.