Compiling the right arrangement of sympathy flowers is essential, though it's not as easy as some people may think. There are different styles of arrangements of funeral flowers, and understanding their significance and what differentiates one from the next can help you to be able to make the right selections to help a family remember the life of a deceased loved one in one of the most beautiful ways possible.
As a florist, imagine that some basic arrangements are typically on offer, and you need to know what they are and when to recommend them, just as a funeral home can do with caskets for friends and family members.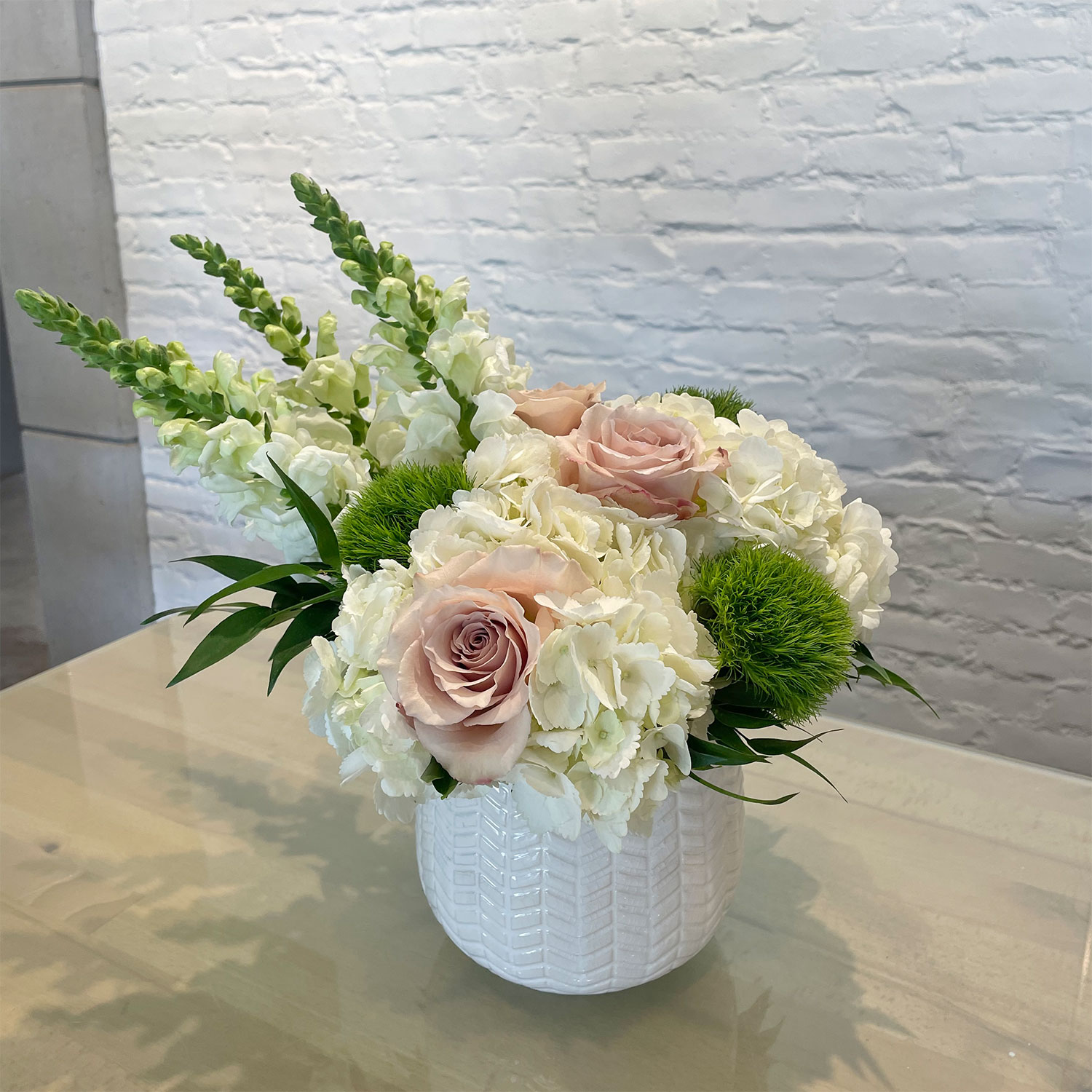 Without further ado, here's a look at these options to jump-start your florist design endeavours with the different sympathy flowers and designs.
Classic Bouquet
There will be an alluring combination here featuring flowers such as lilies, white roses, carnations, and other flower types typically used in the way of showing condolences. It also helps to have an idea of the kinds of flowers that the deceased person liked, as these can serve as a guide to how best to honour the said person. If nothing else, this helps to strengthen the positive emotional impact that the funeral service has.
Even if you have a standard way of making a classic bouquet, remember that comfort is the most essential part. So, if you were to find out that chrysanthemums were favored by the person, for example, you'd want to find a way to incorporate them into the funeral arrangement.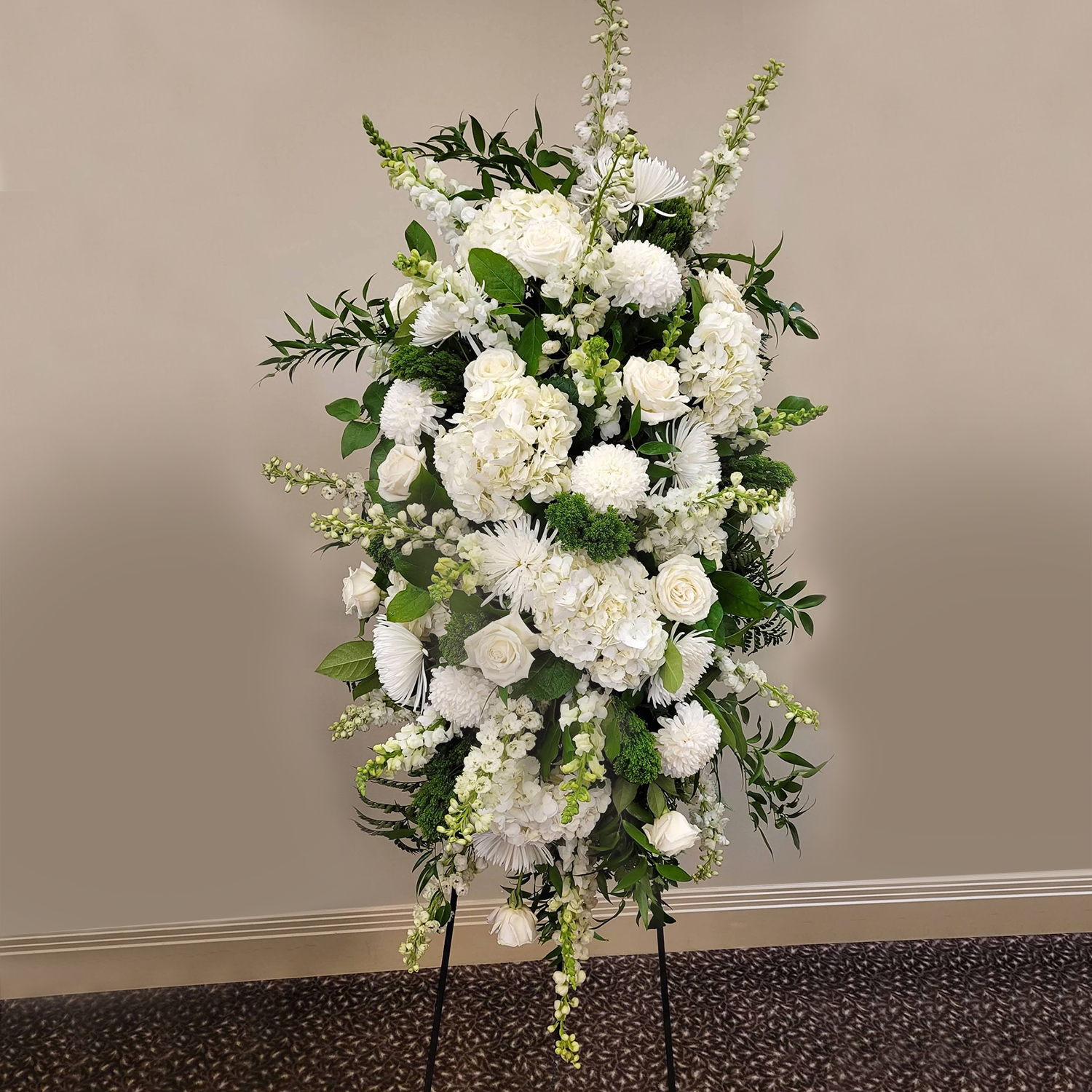 A casket flower arrangement is meant to surround the casket with the support of tables or stands.
Garlands
If you're used to wreaths, then you can think of garlands as another variety that bears a strikingly similar structure. Depending on which cultures you explore, you'll find them hanging around the deceased person. It has a rope-like arrangement.
Funeral Basket
As the name implies, it's a lot like a floral basket, however, this will be on the smaller side of the fence. Here, you'll want to opt for flowers on the simpler side of things, and the cut is also not going to be too complicated. There's a lot of room for customization here, as it's meant to be a symbol of condolences at funerals, so it's always a good idea to have the requester indicate what they want to see in the arrangement.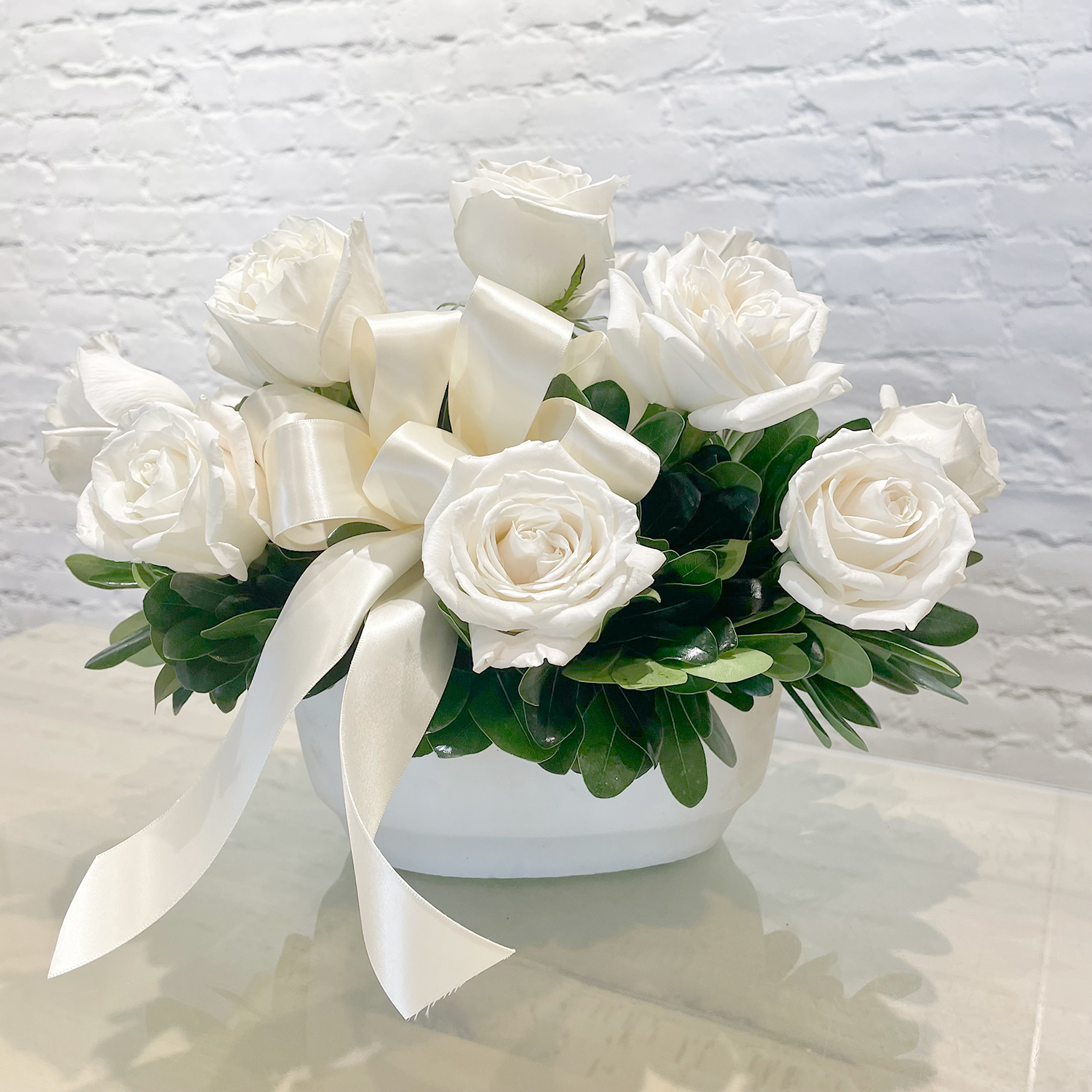 Note, however, that the person may not trust their tastes, which is not uncommon, and may want some expertise to ensure that their message delivered comes across as clearly as possible. If the florists sticks to options with simpler blooms, the gesture is typically well received.
Wreaths
There is probably no funeral flowers in the world more synonymous with the occasion than wreaths are. Depending on the place you look, these can take on either a circular or a heart shape. This is yet another form of the symbolism of eternal life, which will typically be delivered to the funeral home, which will then bring it to the burial site.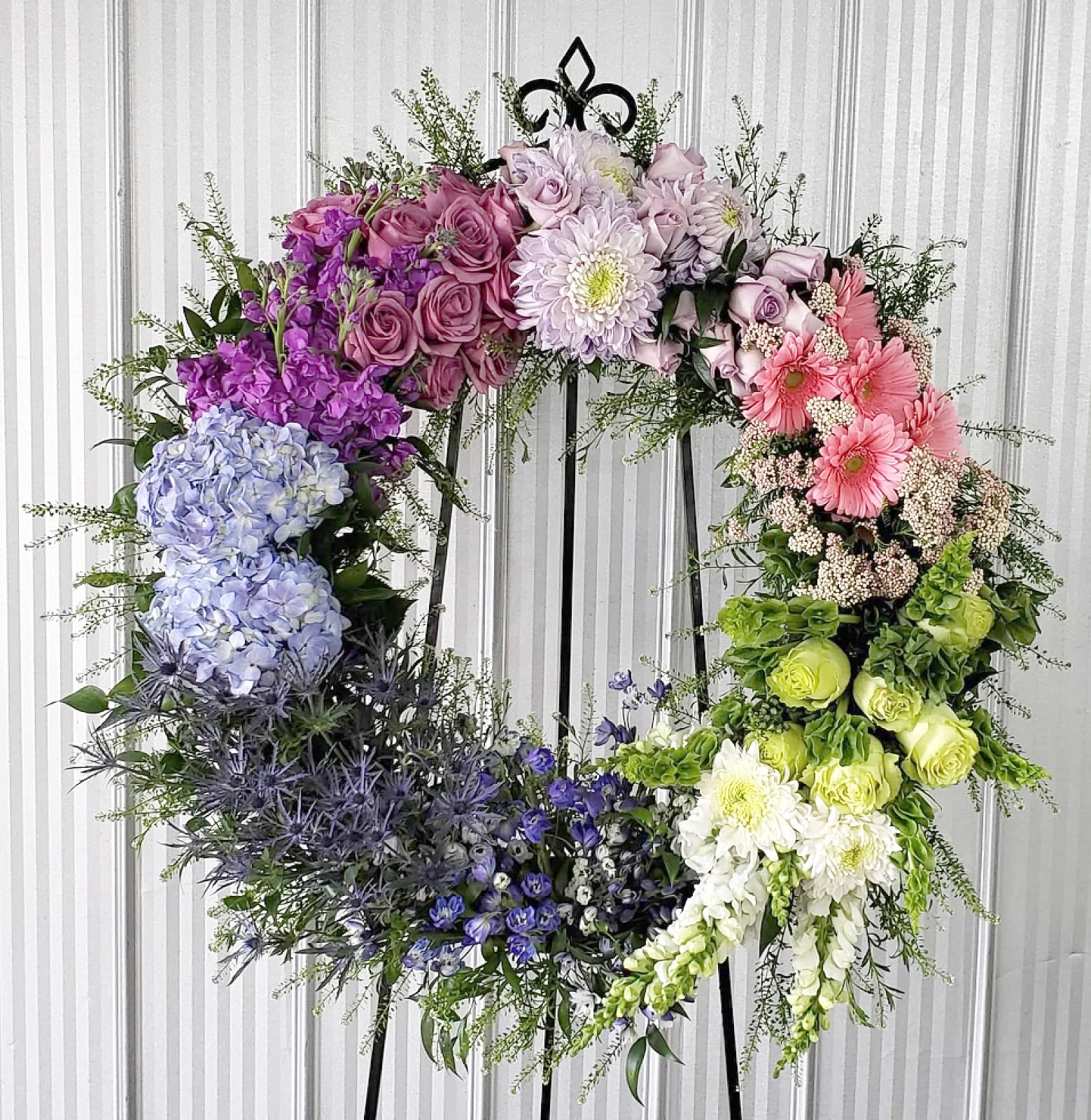 As far as the display goes, there will usually be an easel stand by the casket, which will house the wreath.
Sprays
Sprays come in two different forms. The first of these is standing sprays which, with the use of an easel or tripod, will appear to be upright. There is also a casket spray that bears some similarity, but instead, it will lay atop the casket.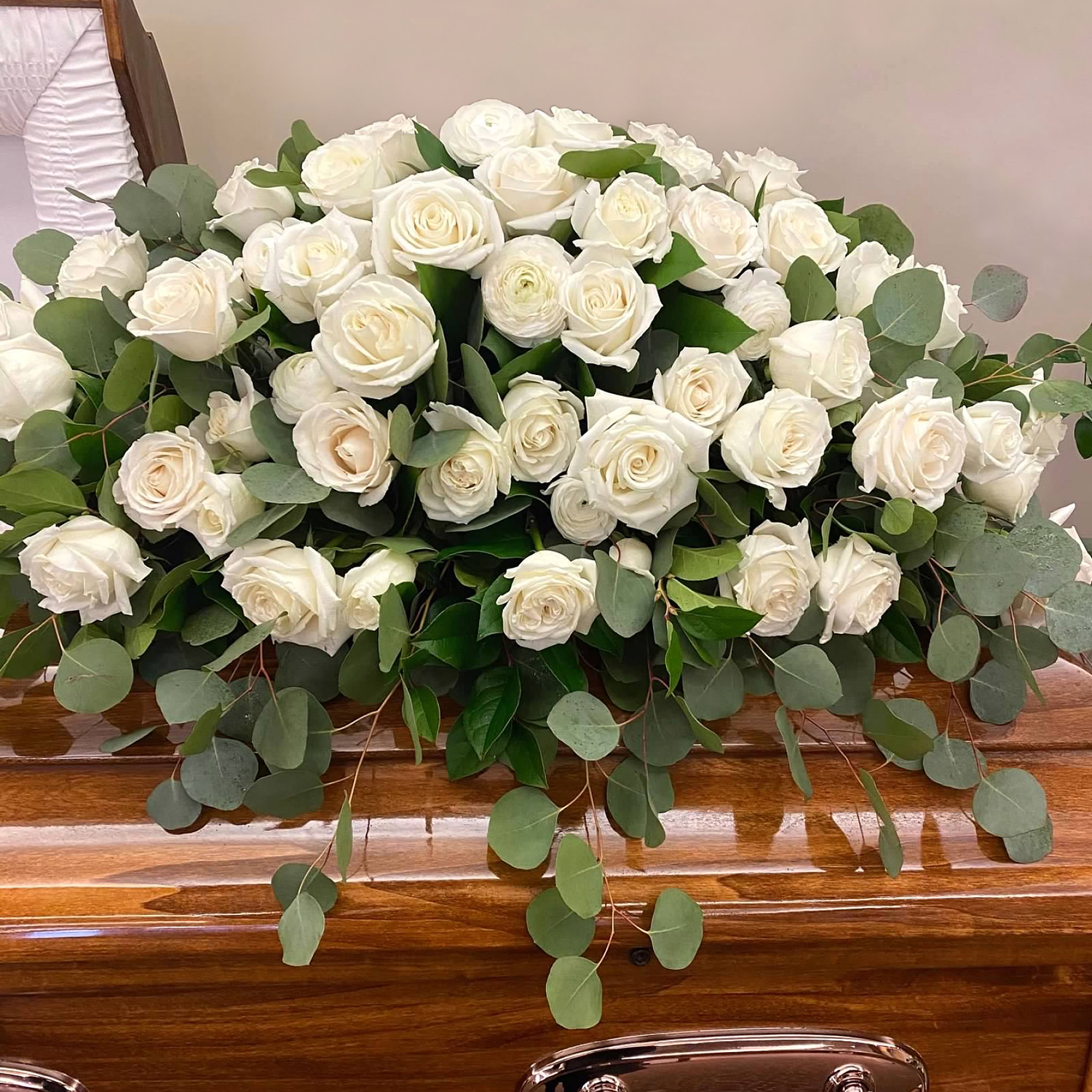 Casket sprays allow for a personal touch to be added and bring some beauty to the different people that are paying their respects to the deceased.  
Open Heart
An open heart is not too far removed from a standing wreath, especially in shape as it too looks like a heart. Anyone can purchase one of these and you will find that in most cases, they are well received.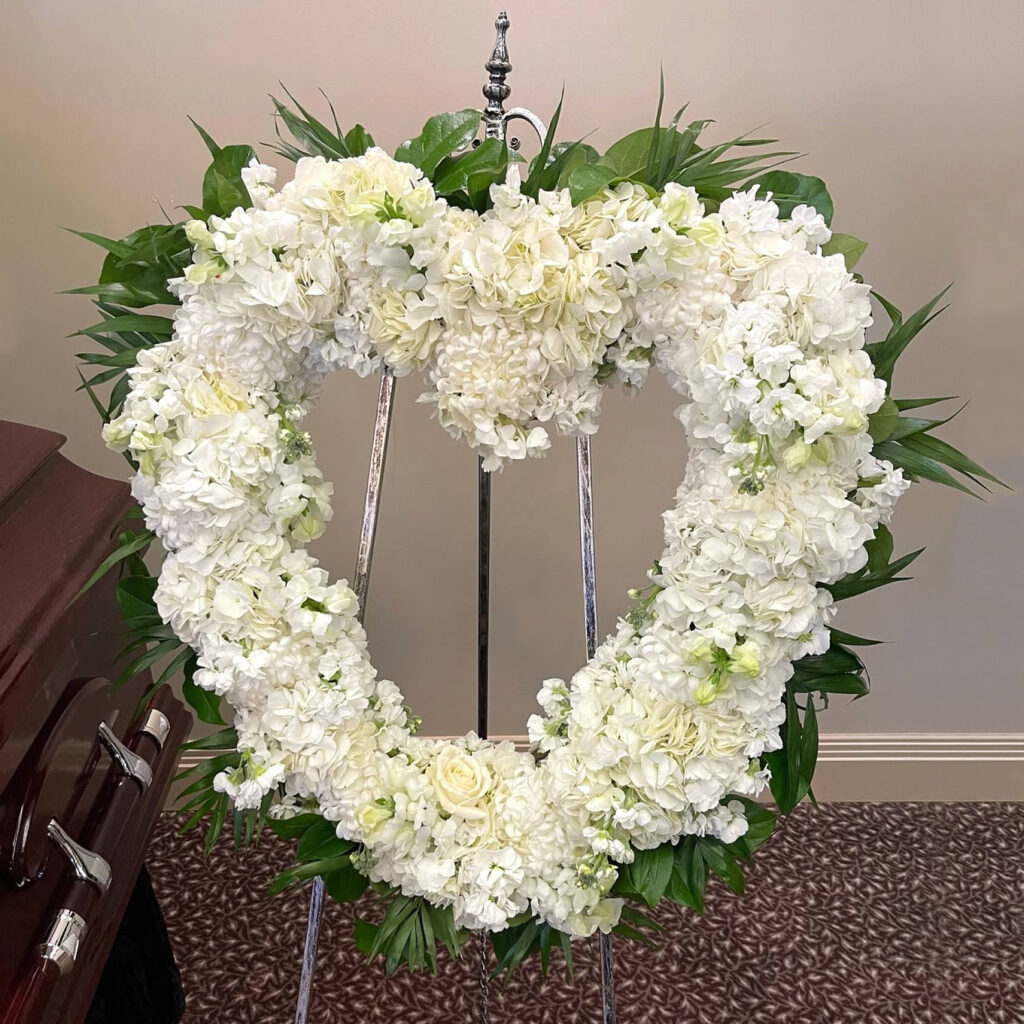 Flower Meanings That Go with Colours
Much of the way floral arrangements are received will depend on the different colours present in the sympathy flowers and the meanings that may be attributed to them. Here is a quick look at some of the more common ones.
Red:
Red is a symbol of gratitude, beauty, and strength. It's also a sought-after colour for those who want to attempt to try to lighten the typical down mood that funerals will have for obvious reasons.
Yellow:
There is a certain level of vibrancy that you'll find with flowers that are yellow or orange. They will bring back the happy memories that people associate with the departed person, which gives even more reason to view the occasion as a celebration of the life of this person.
Pink:
Sympathy and softness are the meanings behind pink flowers, and you'll typically see the people who have come to pay their respects with arrangements that feature the colour pink.
Purple:
Apart from showing that someone wishes to pay their respects, purple is also a symbol of dignity. There are flowers such as the Michaelmas Daisy, which quite literally means "farewell, I miss you."
Funeral Flowers Are Special
As you can see, there is a lot of meaning in different sympathy floral arrangements and it helps to know what each of the different ones is for and the guiding principles behind arranging them whether they are for family, friends, guests, or meant to be laid on the casket.
Of course, there is also the colour choice element of things that you'll need to pay attention to since you always want to be sending the right message given the sensitivity of the context. It is always wise to reach out to your local flower delivery shop to consult with them on what is most appropriate.