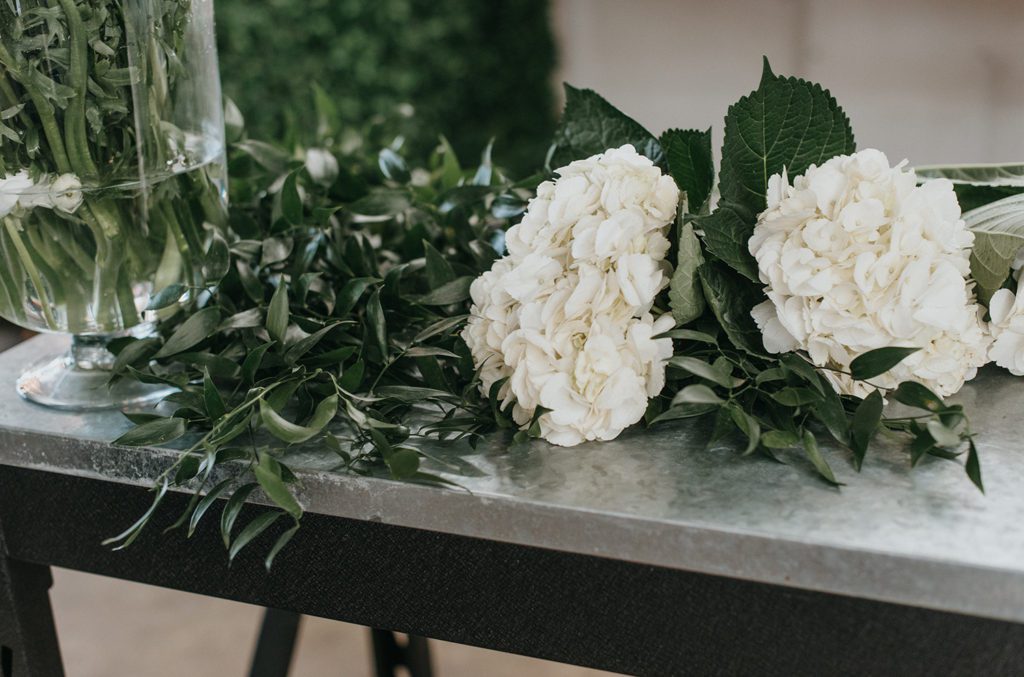 Hydrangeas are a romantic, whimsical flower. They add volume to any lush floral arrangement, but are certainly a show stopper all on their own!
These versatile beauties work well with any decor style – from modern elegance to rustic chic and anything in between.
We love hydrangeas and they are a customer favourite at The Flower Shop at Thiessen's! However, they can be fussy and do require a little TLC to help them last as long as possible.
Here are some tips to keep in mind the next time you pick up fresh cut hydrangeas!
1. When you get your hydrangeas home, immediately trim the stems on an angle and place them in a vase with fresh water. Replace the water completely and trim the stems every 2 days.
2. Using the "mist" setting of a spray bottle, mist the petals of your hydrangeas with water to keep them fresh.
3. Did you know? Hydrangeas actually take in water through their petals, unlike most flowers! So if your beautiful blooms begin to wilt, you can submerge them in water overnight to bring them back to life (the bathtub works great for this!).
Add some fresh cut hydrangeas to your home decor this week! Give the shop a call at 519-326-5282 to make arrangements for curbside pickup!
Have a wonderful week!
Krissy & The Flower Crew